Dengrove have replacements for the now obsolete TI Power Trends switching regulators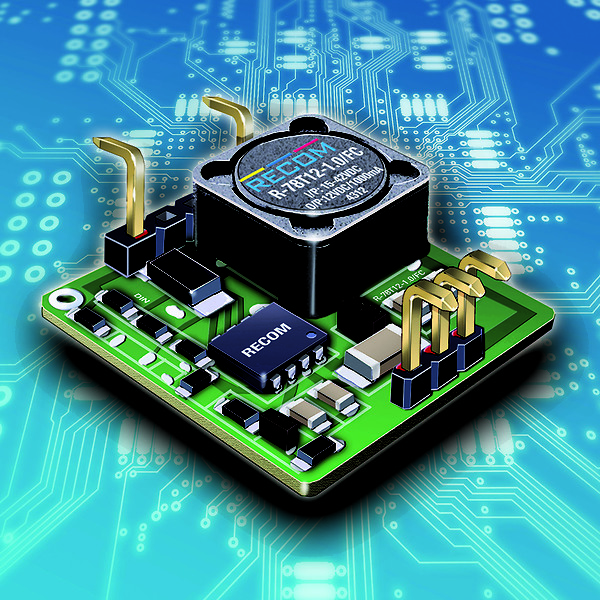 Following the announcement that production of the Power Trends switching regulators (PT78ST100, 78SR100, etc.) has ceased, RECOM has developed a new SMD Switching Regulator Series as a substitute. Whilst many of RECOM's switching regulators are drop-in replacements for the through-hole packages, there were no drop-in replacements for the SMD packages. Identifying a gap in the market, RECOM have introduced the R-78T series: a newly developed, 1:1 compatible SMD product line (which helps to avoid costly re-designs for customers still using Power Trends switching regulators).
Due to their high efficiency of up to 95% (and wide input voltage range of 7V to 42V) they are a space-saving solution for portable or battery operated applications.
The new R-78T series provides optional regulated 3.3V/1A, 5V/1A or 12V/1A in continuous operation, but can also handle peak currents up to 1.5A for 10s. Thanks to their high efficiency, the modules do not require fans or heat sinks.
Operating temperature: -40°C to +85°C without derating. Warranty: 3 years.
Datasheet
Downloads
Contact
Dengrove
So if you're looking for Power Switching Regulators components for your next project, and you want a supplier with great customer service and the knowledge, experience and technical skills, then contact Dengrove today.
Call us. 01525 237731
Email us. sales@dengrove.com