Class-A Compliant 3W-6W DC/DC Converters Simplify Power Design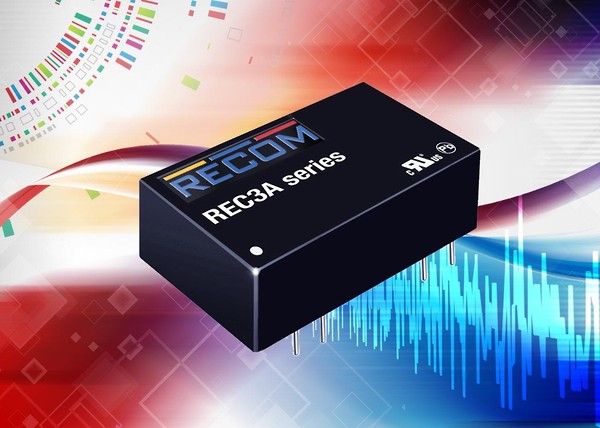 Now available at Dengrove Electronic Components, the new RECOM REC3A, REC5A and REC6A isolated DC/DC converters require no external filter components to pass EN 55022 class-A EMI tests. They will also pass the class-B tests for domestic products, with only a small capacitor added.
The 3W, 5W and 6W converters can drive high capacitive loads, and provide a regulated 5V output working from a nominal 5V or 24V DC input. With continuous short-circuit protection and specified for operation from -40°C to +68°C without derating, or 100°C with derating, they are a robust choice for powering a wide variety of industrial electronic equipment. Overload protection and optional under-voltage lockout are also built-in.
The 31.8mm x 20.3mm x10.2mm DIP24 modules are easy to design and assemble. Operating at up to 81% efficiency these converters deliver outstanding reliability and energy savings. They are UL60950, UL62368, and IEC/EN62368-1 certified, and all units carry a three-year manufacturer's warranty.
Datasheet
Downloads
Contact
Dengrove
So if you're looking for Power DC/DC Power Converters components for your next project, and you want a supplier with great customer service and the knowledge, experience and technical skills, then contact Dengrove today.
Call us. 01525 237731
Email us. sales@dengrove.com