Versatile, Sealable Covers Keep Cables in, Contaminants EMI Out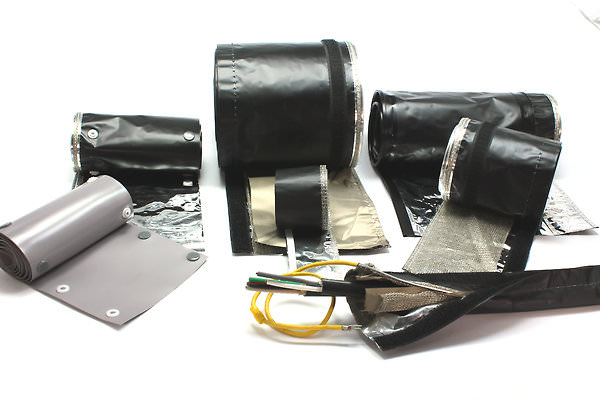 Dengrove Electronic Components has extended its protection and shielding portfolio with a versatile range of cable covers from Temas Engineering. Various types are available including flame-retardant PVC covers for cable tidying and physical protection, and shielded covers that provide a high degree of EMI protection over a wide frequency range.
The shielded covers have a laminated aluminium/PVC construction, which alone provides around 70dB of attenuation. There is also a ground wire running the length of the cover. Choosing additional braided wire mesh or copper/nickel-plated polyester shielding further increases attenuation. Users requiring the ultimate in EMI protection can combine the braided wire mesh, conductive fabric, and aluminium/PVC outer cover to increase shielding effectiveness to 80-100dB from 0MHz to over 150MHz.
In addition, users can choose from various closure types, including plastic buttons, Velcro, a zipper, special rapid-installation fastening, or single-use pressure-sensitive adhesive. All types are available on either 25-metre of 50-metre reels, in a wide range of standard sizes to suit most applications. Custom sizes are also available, to special order.
Contact
Dengrove
So if you're looking for RFI/EMI components for your next project, and you want a supplier with great customer service and the knowledge, experience and technical skills, then contact Dengrove today.
Call us. 01525 237731
Email us. sales@dengrove.com