Dengrove Electronic Components offer Electro-Mechanical solutions from CamdenBoss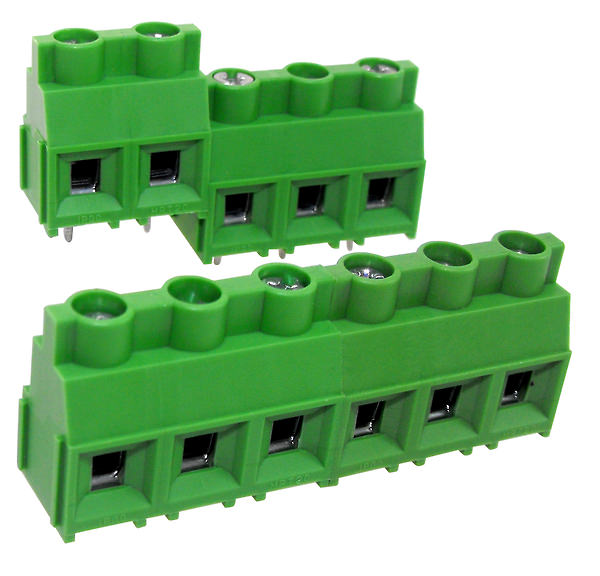 Electro-mechanical components such as Fuses and Fuse holders, IC Sockets, Transformers, Miniature Switches, DIN rail mounted interface modules, PCB Terminal blocks, and Transformers complete the extensive range of components from CamdenBoss.
CamdenBoss offer a full customisation service for all enclosures, with custom colours, surface coating, RFI shielding, engraving & silk-screening, labels & membrane keypads, as well as milling for all types of connectors and control components.
Custom enclosures for low to medium volume are designed, prototyped and manufactured to specific customer requirements, ensuring rapid time to market using tool-free-flat-sheet-plastic technology process. This is an innovative solution for those unique enclosure solutions that can now be achieved without the heavy tooling costs associated with bespoke designs.
CamdenBoss have recently introduced the PTC self-resetting fuses.
PPTC - Polymer Positive Temperature Coefficient.
Available voltages from 6 to 250V.
Available current rating from 0.03A to 14A.
Radial lead devices.
5mm pitch available in bulk or ammo pack, 10mm pitch available.
Applications include lighting, loudspeakers, fans, motors, medical.
Process controls, transformers, batteries.
Approvals: UL pending, CFPO series: TUV.
Contact
Dengrove
So if you're looking for Electro-mechanical components for your next project, and you want a supplier with great customer service and the knowledge, experience and technical skills, then contact Dengrove today.
Call us. 01525 237731
Email us. sales@dengrove.com